By Kulani Mahikoa
Executive Vice President
Kirkman Group, Inc.
One in six people will die from environmental pollution, according to a report published last month in Lancet by top scientists in environmental health. This is startling news in the health industry.
The results of the study even surprised the researchers that conducted the study, Dr. Philip Landrigan, dean of global health at the Mount Sinai School of Medicine and co-chair of the commission behind the report, told the Washington Post1.
"Going into this, my colleagues and I knew that pollution killed a lot of people. But we certainly did not have any idea of the total magnitude of the problem," Landrigan added.
In the report, scientists concluded that pollution was the largest cause of disease and premature death in the world today. "Diseases caused by pollution were responsible for an estimated 9 million premature deaths in 2015 – 16% of all deaths worldwide – three times more deaths than from AIDS, tuberculosis and malaria combined and 15 times more than from all wars and other forms of violence2," they said.    
The commission found that pollution disproportionately affects the poor with 92% of pollution-related deaths occurring in low-income and middle-income countries. China and India led the pack of countries with environmental pollution related diseases.  The highest population-based estimates of premature death and disease due to pollution was seen in the low-income countries of sub Saharran Africa.
The scientists also found that although health effects of most forms of soil, heavy metal and chemical pollution have not yet been published – lead was the exception.  Large-scale epidemiological studies have confirmed the causal relationship between lead exposure and hypertension and mortality from cardiovascular disease at even low blood lead concentrations, they reported.
For children, neurodevelopmental toxicity is the biggest consequence of lead exposure.  According to the report, the effects of lead poisoning on children are linked to juvenile delinquency, violent crime in adulthood and lifelong reduction in economic productivity.
Environmental Pollution and Supplements
Nutritional supplements, like food, can be affected by environmental pollutants.  Ingredients for nutritional supplements can come from the earth, such as minerals and herbs or from animals that may be carriers of pesticides and other contaminants.  The air we breathe, the water we drink and the food we eat can all provide environmental contamination to nutritional supplements.
In 2005, Kirkman® began a rigorous program of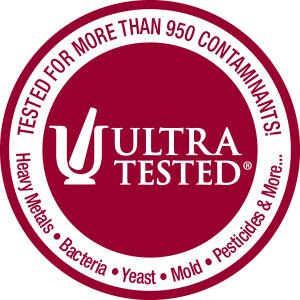 laboratory testing our supplements to ensure that every ingredient we use in the manufacturing of our supplements is free from environmental contaminants that could cause health issues.  As a result, we test every product we manufacture for more than 950 environmental contaminants.  No other nutraceutical company in the world matches our dedication to deliver you contaminant-free nutritional supplements.
Read More
References
1Pollution kills 9 million people each year new study finds
2Lancet Commission on pollution and health