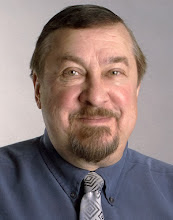 By Larry Newman
    COO, Technical & Regulatory Affairs
    Kirkman Group, Inc
Kirkman's Organic Vitamin B-Complex (0540-090) was formulated for individuals who prefer an organic vitamin B product. It is one of the few organic vitamin B complexes that offer nutrition from a significant amount of organic ingredients.
This product works synergistically with Kirkman's other organic supplements currently offered, Organic Vitamin C (0529-090) and Organic Iron (0531-090). Since organic food contains very low concentrations of the B vitamins, this product is a significant advancement in organic nutritional products because of the higher organic nutrient concentrations. The B vitamins are also naturally derived as opposed to most other B-Complexes that contain synthetic forms of the vitamins.  
The vitamins thiamine, riboflavin, niacin, pantothenic acid, pyridoxine and folic acid are derived from a certified blend of guava, holy basil, and citrus limon extracts of fruit, leaves and peels. The biotin is derived from an extract of Sesbania grandiflora leaves. Methylcobalamin is the B-12 source.
No non-organic processing aids are used in the manufacture of this product. Only organic rice hulls are utilized as an encapsulating aid. The capsule shell is a natural plant pullulan material, the only all-natural capsule shell available at this time.  The product is free of all common allergens.